SCROLL
HONESTY
The beauty of not dressing.
Communicate honestly and sincerely.
The Chinese bellflower is associated with honesty and sincerity in the language of flowers. Theories regarding this flower abound, but one that appears influential postulates that the Chinese bellflower is the morning glory flower mentioned in the Severn Herbs of Autumn, a verse written by poet Yamanoue Okura and appearing in the Man'yōshū (Collection of Ten Thousand Leaves, an 8th-century anthology of Japanese poetry). I recall we had to grow and care for a morning glory flower and write daily observations in a "Morning Glory Observation Diary as a summer homework assignment in Japanese elementary school; however, it seems that those morning glories were a foreign species and different from the Chinese bellflower. The number of Chinese bellflowers has been declining in recent years, and it has been designated an endangered species. It is regrettable that the existence of this flower, which represents honesty and sincerity, is so fragile and fraught with danger. On the other hand, the irony of the situation, wherein a flower representing those traits has become a rarity in the current times, is not lost.
In human relationships, honesty and sincerity are critical. After first meeting someone, people eventually try to find out what really makes the other person tick. Only when we get to know the other person's personality and thoughts on a deeper level, not just superficially, can we have a more meaningful relationship with them. There should be no pretentiousness involved when meeting someone. However, there is a tendency for people to become overly enthusiastic when meeting others for the first time, often accentuating their appearance and speech. There is a best-selling book titled "For People, Looks are 90%," and the importance of good first impressions cannot be denied. This notion is said to be based on Mehrabian's Law, advocated in 1971 by Albert Mehrabian, a professor emeritus of psychology at the University of California in the United States, which proposes that the way a person looks and speaks determines 90% of whether communication will be a success or failure. No matter how thoughtful the content of what is being said is, the disappointing reality is that its relative weighting is only 10%. However, it may be better to consider this in terms of communicative behavior with a specific purpose. If all conversations are approached with the same level of passion as a presentation, the recipient will grow exhausted. To be honest and sincere with oneself is to let others see you as you truly are, without embellishments. Only then can two parties have a trusting relationship without worrying about each other.
For example, let's consider the "overly enhanced selfies" we see mentioned in the news these days. By nature, photographers will use techniques to help improve the quality of their photos; however, what should be said about the endless processing allowed by digital technology that leaves almost no trace of the original image? Is it okay if it is just being done for a bit of fun at the time? And there is unquestionably the opinion that people do not want to keep photos of their real faces if they are embarrassed about them. However, when I heard a young person, after suddenly realizing they had only taken and saved digitally processes photos, sadly comment, "Even now, I can't remember what my friends looked like when I was a student because I don't have any unaltered photos of them," I wondered if things had not become a little strange. While the desire to be seen by others in the best possible light is extremely natural, taking it too far can actually be detrimental to one's own pride. That is because people can push themselves into a situation where they cannot accept themselves as they are and, in many instances, lose the opportunity to return to their true selves. If someone can get more "likes" for their "slightly altered selves," it stands to reason that they will want to do even more. As this happens over and over again, the repeatedly touched-up image of the person becomes entrenched, and sooner or later, when the person can no longer live up to the reality they have created, they will deny their own true existence. Consequently, some analysis indicates that this drives people to suicide, etc. It is said that this is largely driven by dependence on the smartphone or selfie-processing apps that are currently available. It is hard to fathom that these products and services, which have established themselves as technologies to make our lives more enjoyable, are triggering mental health problems that are growing as a social issue. This is becoming apparent not only in Japan but in other countries around the world as well. In fact, depression and suicide have been on the rise among teenagers in the United States in recent years. According to the Centers for Disease Control and Prevention (CDC), depression and suicide increased between 2010 and 2015, with the suicide rate among teenage girls, in particular, rising 65% in five years. There is also an increase of 58% in the number of women suffering from severe depression. Incidentally, about 48% of young people who use their smartphones for five hours or more a day have thought about or planned to commit suicide. In contrast, only 28% of those who used their smartphones for one hour a day had thought or planned such a thing. Young people who spent more time playing sports, doing homework, meeting friends, attending church, etc., were at a lower risk for both depression and suicide. The problem is that young people in this age group using apps like Instagram and Snapchat are often exposed to "overly embellished" information. It is believed that comparing one's own life to that of others who, though not lying, present extremely distorted and embellished worldviews, may lead to self-doubt and mental health issues.
One Cannes Lions award-winning entry, the "Reverse Selfie" initiative carried out by Dove, a Unilever brand, addressed this social issue.
Reverse Selfie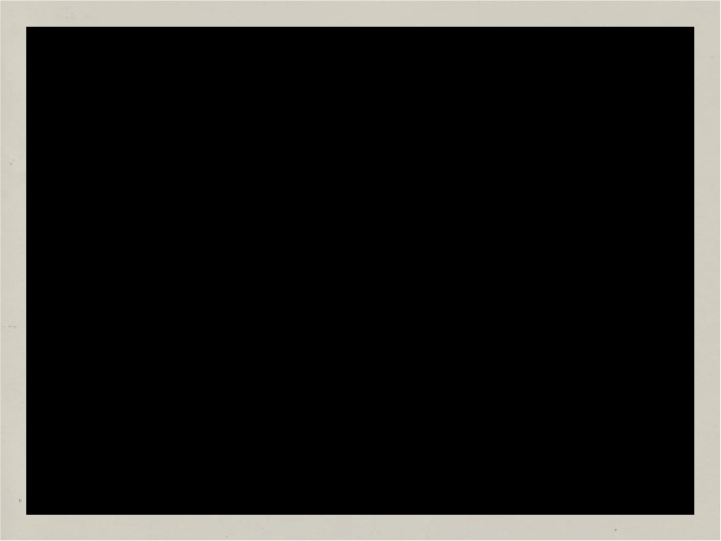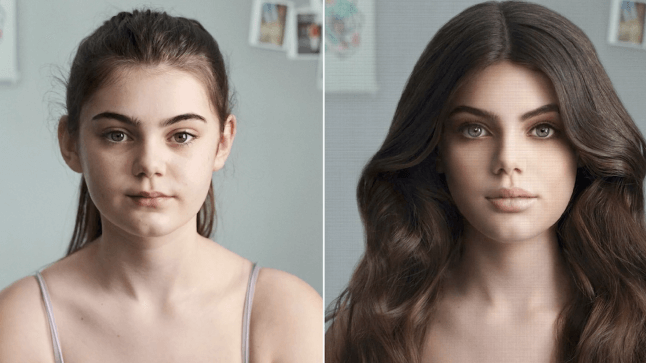 According to a survey by Dove, many women lost their self-esteem due to information they were exposed to through digital media. As noted earlier, they compare themselves to others with over-glamorized appearances, lose confidence, and become depressed. As a result, by age 13, 80% of young women are using so-called "re-touch" photo editing applications, which allow them to make their eyes bigger, their noses more pronounced, and their silhouettes slimmer. The re-touching of photos becomes a habit, and they are unable to break free from it. In other words, they fall into a state of despair wherein they cannot reveal their "true selves." Through repetition, this behavior becomes so ingrained that a point of no return is reached. Seeing this as a problem, Dove launched the Self-Esteem Project. It encourages young women who repeatedly engage in such behavior and become stuck in a spiral of self-doubt to "be honest with themselves." As the company leading the project, Dove aims to help 250 million young people worldwide gain confidence in their appearance and develop a positive behavioral attitude by 2030.
Young people today consistently tend to communicate virtually using their smartphones and social media apps. In the online communities they belong to, they can get caught up in the trends of the moment, immersing themselves without consulting anyone. This is not a problem in particular if the interaction in the virtual community is positive; however, the companies promoting re-touching apps in such instances are fostering "imposed beauty." You could go as far as calling it a threatening type of pressure. Society is full of arbitrary assumptions of what kind of appearance constitutes beauty. We don't know who decided that "this" is the look, but since the desired final form is so clearly shown, the young women continuously retouch their photos in a straightforward manner to achieve that look. This is not an effort to physically achieve a desired outcome; it is only carried out digitally. And processed images of one's appearance are then spread throughout the virtual world like an avatar. However, with a processed image so different from reality, spheres of activity are expanded at will, and at some point, people lose control of their actual existence. It is as if their actual existence has been hijacked by a digitally enhanced one. However, a prescription for curing this problem was difficult to find, as the affected person must first understand the symptoms themselves and steer themselves in the right direction.
As such, the Self-Esteem Project was launched as an opportunity for individuals to reflect upon their own actions. Whether work or study, the most effective way to ascertain what went well and what didn't is to look back and reflect on your actions. Ordinary girls between the ages of 9 and 13 actually caught up in this vicious cycle participated in the project. Recording real videos of themselves going through the process of changing their appearances with photo-editing apps, which they casually do on a daily basis, provided the girls with an opportunity to think for themselves whether the retouched images represented their true selves. As amusing as a game, one can lose track of time as they progress through the retouching process; however, what do people think when they see the before/after images side by side? As expected, it encouraged people to ask themselves, "Can I really claim that this is an image of my true self?"
The project has been rolled out in 20 countries and achieved 6 billion impressions worldwide. The campaign has succeeded in improving self-esteem in one's actual appearance by making people think about the excessive use of photo filter apps, which has been caused by the spread of teen selfie culture, and whether or not the use of such filters is beneficial for them. As for the Dove brand, which launched the campaign, affinity for the brand increased from 44% to 65%. Additionally, the number of women who "felt more positive amount their appearance" increased from 50% to 58%, and Dove's product sales rose by 11.9%, demonstrating positive marketing results. This clearly represents the recent trend that "brand engagement also contributes to sales." Consumers are now looking for companies who will empathize with issues and work together to solve them rather than companies that are one-sided purveyors of products. And as an additional step in its efforts, Dove is distributing a confidence kit called "Selfie Talk" so that parents and their children can engage in dialog on this topic. This toolkit has already been downloaded more than 40,000 times in the United States and has been calculated to have positively impacted about 180,000 people. There is also a kit for teachers to use as an educational tool.
Honesty, so to speak, also means revealing one's true self. This may mean intentionally showing yourself as you are without enhancing your appearance in any way or even unintentionally showing your true state, such as when you look exhausted. However, this is the best expression of one's true beauty. I would like to continue by now discussing the Courage is Beautiful campaign Dove launched in March 2020 at the start of the COVID-19 pandemic as part of its activities related to challenging conventional notions of beauty and paying tribute to the unvarnished truth.
Courage is Beautiful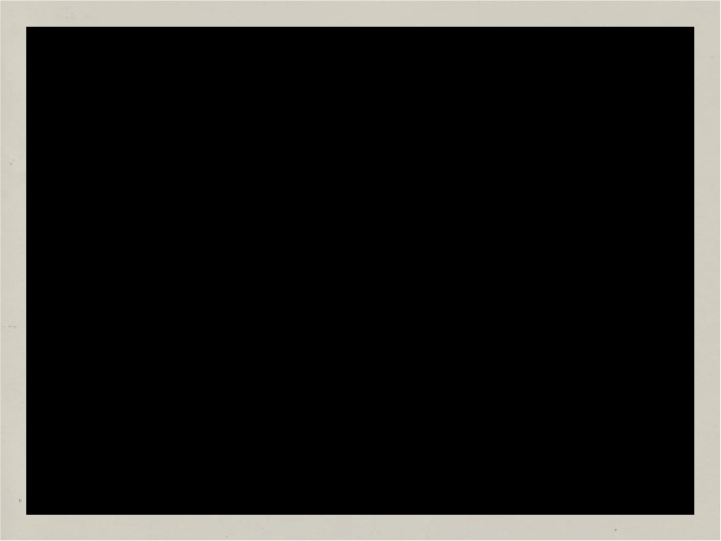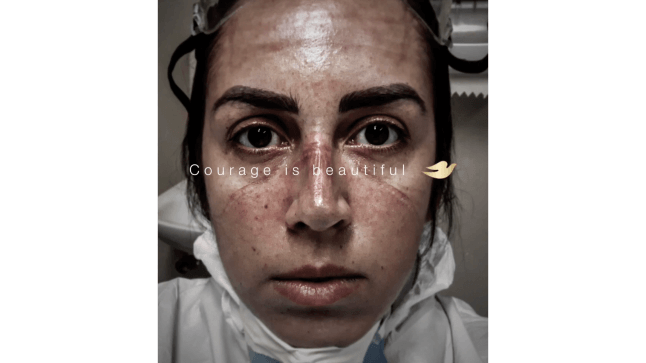 At the time, healthcare professionals worldwide worked tirelessly to save others from an unknown virus. And they did so while being at risk of contracting a disease that was still not fully understood. Wanting to provide support, Dove donated soap and hand sanitizer that was in great demand by medical institutions. While doing so, they observed the haggard appearance of medical workers pushing themselves to their limits working double and even triple shifts. These workers were justifiably portrayed as modern-day heroes, and their courageous actions the very embodiment of beauty. Yet, the reality was that these medical professionals working under such extreme conditions looked utterly exhausted, dirty, and sometimes depressed. However, despite their appearance, beauty could be seen in their willingness to brave danger to save others. Beauty is not limited to form; it can also be conveyed through intent and actions. By presenting these unvarnished medical professionals to society as they were and bringing them to the public's attention, a positive spiral was created wherein appreciation and empathy for them were generated, which in turn further inspired the courage of the medical workers themselves. Nothing was intentionally hidden, but the situation would not become publicly known if this reality was left alone. Spotlighting and sharing actual conditions honestly and sincerely communicated the undisguised truth. As such, Dove took on the role of an intermediary for that purpose.
Together with the strength of resolve to move forward, another striking aspect of the campaign was the speed with which it was implemented. Four days after the idea was first proposed, the campaign launched in Canada and expanded to 15 other countries worldwide soon after. In just four days, images for use in the campaign were procured, materials were produced, media purchased, and organized relief efforts to get hospitals in each country the supplies they needed were implemented. Once the communication material using the faces of medical workers in various locations was developed, the video highlighting their plight quickly recorded more than two billion views. Following regular production steps during the COVID pandemic should have been difficult. However, this campaign initiated new approaches, such as utilizing "selfies" uploaded directly to social media platforms by healthcare workers themselves to produce the desired materials. The campaign also focused on speed, using hashtag searches to find images and directly contacting medical professionals via direct mail. This can also be said to be a testament to the courage of the production side for not hesitating to try new methods.
The campaign was rolled out globally via television, online video, print, outdoor advertising, and PR activities. While working with hospitals in the US, Russia, Spain, and South Africa, data on healthcare worker shift patterns was collected. Campaign images were then posted to outdoor digital media near the busiest hospitals to coincide with the start and finish of healthcare workers' shifts. In this way, messages of encouragement were simultaneously sent to the healthcare professionals working on the front lines. Through this messaging, Dove garnered unprecedented engagement, registering 349% on Facebook, 1,599% on Twitter, and 99% likeability on social media. Brand strength in major markets also improved, rising ten points in the US and five points in the UK, while brand awareness increased by 7% in the US and 5% in the UK, contributing to business performance. The results indicate that women, who were the main target, have developed more positive feelings toward their "natural appearance." Additionally, Dove has become very adept at using print media in recent years. In the "Reverse Selfie" campaign, they used it to highlight the damage done by digital photo editing apps that lead to unrealistic beauty standards. At the same time, for "Courage is Beautiful," it was used to spotlight the courage and actions of healthcare workers. Dove's choice of print media for its campaign may be a natural fit for the brand. Going forward, selecting media that reflects a brand's intentions will also become an important factor.
These kinds of activities by Dove have been ongoing for 17 years, since the launch of the Evolution campaign that won Cannes Lions Grand Prix awards back in 2006.
Evolution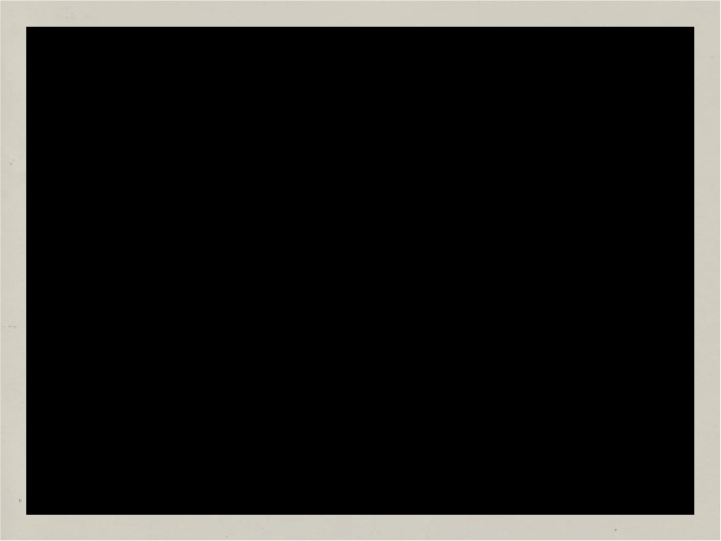 The campaign features a one-minute and fourteen-second video featuring a time-lapse (fast-forward) sequence showing the transformation of an ordinary woman into a stunningly beautiful billboard model through the application of makeup, lighting, hair design, with further retouching and "Photoshopping" adjustments done to the image on a PC. The video suggests we should question such "created beauty" and overturn related assumptions. The final message of the film, "No wonder our perception of beauty is distorted," is displayed, asking viewers whether it is appropriate to aspire to such an appearance. Highlighting this created value system, the film asks the viewer whether living with this falsehood as an ideal makes sense and suggests we may be better off living with more confidence in our true selves. At the same time, it also condemns companies that present such false ideals while striving to have people obsess over them for the sake of business.
To further activities, the Dove Self-Esteem Workshop is being offered in Canada, and the Dove Self-Esteem Workshop Fund was established to provide funding. To promote the concept company-wide and to show how committed the company is to the cause, the video was also shared via email with the 450,000 employees of Unilever Canada, which handles the Dove brand. The similarity between the "Reverse Selfie" and the 2006 "Evolution" images is an interesting facet of the overall effort. Both are used to show a comparison before and after image processing. In fact, you will encounter this ploy in the same Dove campaign each year and in each area. However, this does not mean the ideas are being reused. Rather, I feel that the core message is being built upon by repeating the same scheme while adapting to environmental changes, increasing its effectiveness. One can only admire the strong will of a single brand to continue long-term efforts to this extent to reach the target they are aiming for while also applauding the energy that goes into creating the accompanying ideas that accumulate over time. When looking at this series of communications that pursue reality, one can see how important "being sincere and honest with oneself" is in the way information is delivered and spread and in meeting new users. In producing the LIONS GOOD NEWS 2023 website, we asked various NPOs to complete a questionnaire. More than 60% of them responded by saying they had "no medium- to long-term communication activities plan." I believe that this can be said of companies in general as well. Regardless of the scope and size of a project or the length of time it will be implemented, the Dove Self-Esteem Project discussed here can serve as a great reference for taking action in pursuit of a worthy goal.
In closing, I would like to share one of my favorite features of this Dove project. It's called "Toxic Influence" and uses the latest technology to present awareness about when parents should intervene in their children's daily interactions in a world where being online is the norm.
Toxic Influence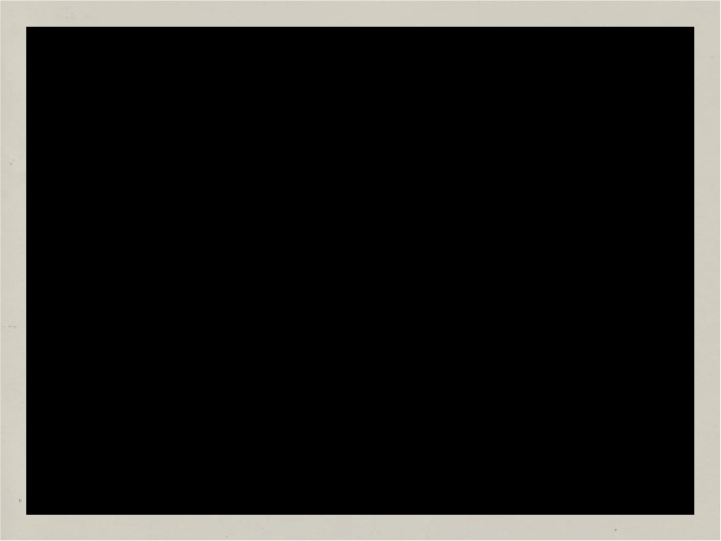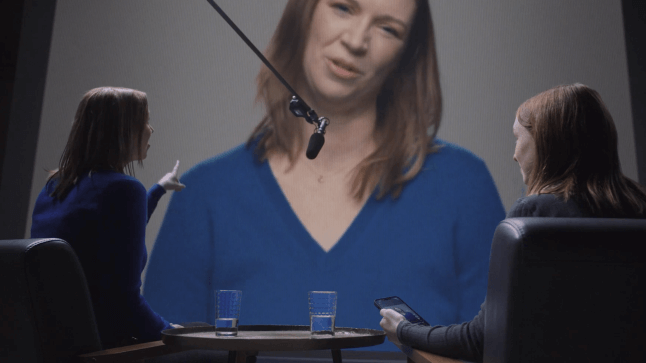 It is an effort to address the fact that teenage girls are being given harmful advice by online beauty influencers, which can also bring about a crisis of self-esteem. Dove's thoughts and goals, which form the campaign's foundation, never waver. Research shows that 92% of girls want to change their appearance, and one in two follow influencers who may offer questionable beauty advice. Even though they are providing advice, their purpose is to sell products and services associated with "fake beauty" that seeks to repudiate reality in the first place. The influencers always ask, "Are you happy with how you are? If you do more of this, you will become more beautiful!" The fact of the matter is many of the girls' parents were unaware that their daughters were being exposed to such harmful information. The parents themselves find information garnered from social media useful and assume their daughters are getting useful information from social media as well. As such, without any guidance from their parents, the girls are unaware of the dangers they are being exposed to. And, as one would expect, they do not speak to their parents about it. If this were happening in the real world, parents would want to help immediately if they saw that their daughters had gotten caught up in some dubious scheme and were being persuaded to try something by a suspicious character. However, this kind of toxic beauty advice has been meted out for quite some time in an online world unseen by parents' watchful eyes.
So, to bring this situation to light, Dove created a video to help people symbolically understand what was happening. Working with deepfake technology, the production uses the exact words of harmful influencers the young girls hear every day and makes it appear as if they are being spoken by the person they trust most in the world, their own mothers. How would the mothers react if they saw themselves speaking the words their daughters hear on the internet? If the remarks were harmless, things would be okay. However, if they were negative and made their daughters lose confidence…. When they saw the video, some of the mothers were quick to deny it, saying things like, "I would never say such a thing." "I would never give such terrible advice." Others were too shocked to move. The video capturing their reaction is truly insightful.
The background behind the creation of this video is the results of a user survey. The fact of the matter is, there is a considerable distance, even a disconnect, between the online content used by parents and their daughters. Though parents may be proficient at effectively using the information they glean online, without a doubt, their children lack the experience necessary to gauge the authenticity of the information they see. Furthermore, 40% of the mothers could not name the influencers their daughters follow; in other words, they had no idea whom their daughters were following. When seeing such a number, all parents should have a common awareness that they cannot let their daughters hear such harmful information. However, this kind of thing occurs daily on social media, and it is not something parents would readily notice unless there were a trigger.
With the release of this video, people were informed that social media, on a daily basis, is full of harmful trends and misleading narratives from influencers and that children are vulnerable to and influenced by such information. However, this problem is not the fault of parents alone. And to ensure they were not embarrassed or accused of not doing enough for their children, Dove subsequently began providing support aimed at facilitating dialog between parents and their children. A follow-up survey revealed that 59% of girls felt much better after unfollowing beauty influencers on social media, and Dove is encouraging parents to help their daughters detox their feeds.
This campaign started in April 2022 in the US, Canada, the UK, and Brazil and since then has been unrolled in 14 other areas, including Latin America, the EU, and South Africa. In the US alone, it has received 1.6 billion impressions, with a 99% campaign favorability rating.
With the use of social media now commonplace, people's need for approval has increased, and behavior aimed at gaining the attention of others just to be able to post something online has been on the rise in various places for quite some time. Originally, the desire for self-approval was to have people see oneself as one is, candidly and unvarnished. However, people are now creating and directing themselves in a fictional world and managing their own existence as if it were a personification of themselves. As a result, the number of people overwhelmed by the gap between the virtual image they have created for themselves and their current true selves, who are thus losing self-confidence, is rapidly increasing. Thinking about it, is there really any merit in communicating with other people as oneself if it is colored by excessive vanity in the first place? Be it false appearance or knowledge, such people will eventually go through a cruel process in which the truth is eventually revealed. Accordingly, many people are afraid to take the first step toward real communication, and a vicious cycle is likely to emerge where they may find themselves withdrawing into the virtual world once again.
However, the photo-sharing social media app BeReal has seen an increase in downloads worldwide, especially among US youth. This app is unlike US-based Meta's Instagram, which has a filter function for improving photos. BeReal encourages people to take real, unpolished photos of their daily lives at randomly selected times, exposing their true selves and sharing them with close friends. The success or failure of this service remains to be seen; however, all of us should first open ourselves up to honesty, knowing that this may lead to various encounters and opportunities to experience new possibilities. It may be a breakthrough for surviving in the coming age.